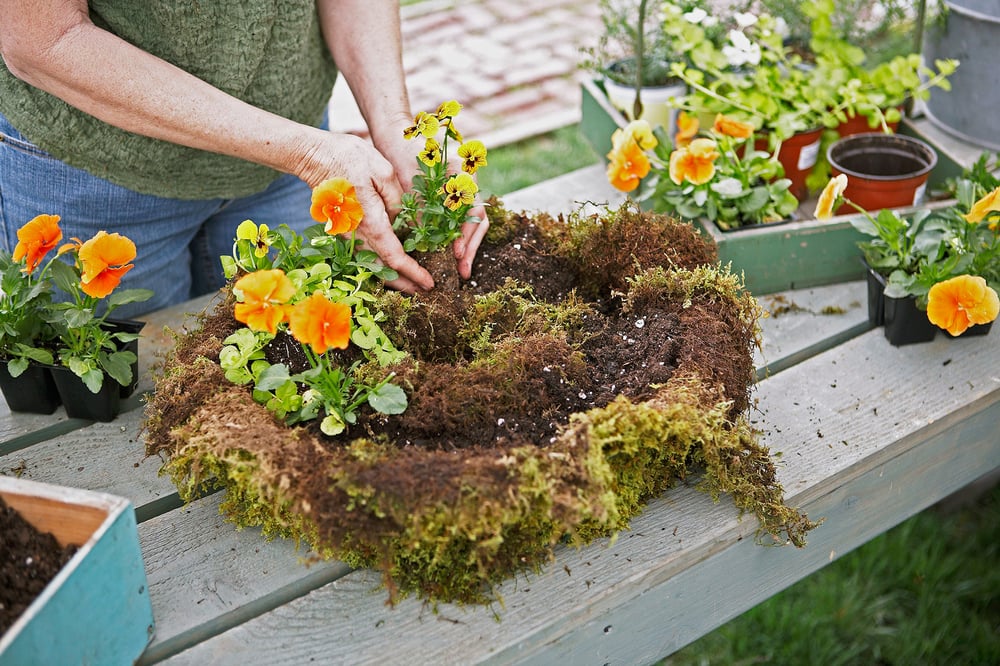 Our Events
Join us for enjoyable & interactive workshops for all ages! Workshops are a la carte and can be personalized to you. Perfect for the whole family!
Any questions, call 908-750-4567!
Up Next!
Autumn Planter Workshop

Celebrate the wonderful season of autumn with us! Create your very own masterpiece with gorgeous mums, celosia, grasses, asters, rudbeckia, ornamental peppers, kale and cabbage and an adorable accent scarecrow. When you're here, shop amazing fall décor and plants while entering to win amazing giveaways, participating in fun activities and enjoying delicious refreshments!
All 2021 Events
Living Wreath Workshop - March 19 & 20
Living Easter Basket Workshop - April 2 & 3
Culinary Herb Workshop - June 11 & 12
Autumn Planter Workshop - September 17 & 18
Pumpkin Glitter Weekend - October 8 & 9
Merry Green Up Weekend - December 3 & 4
Flowerland Under the Lights - December 10
Christmas Open House - December 10 & 11