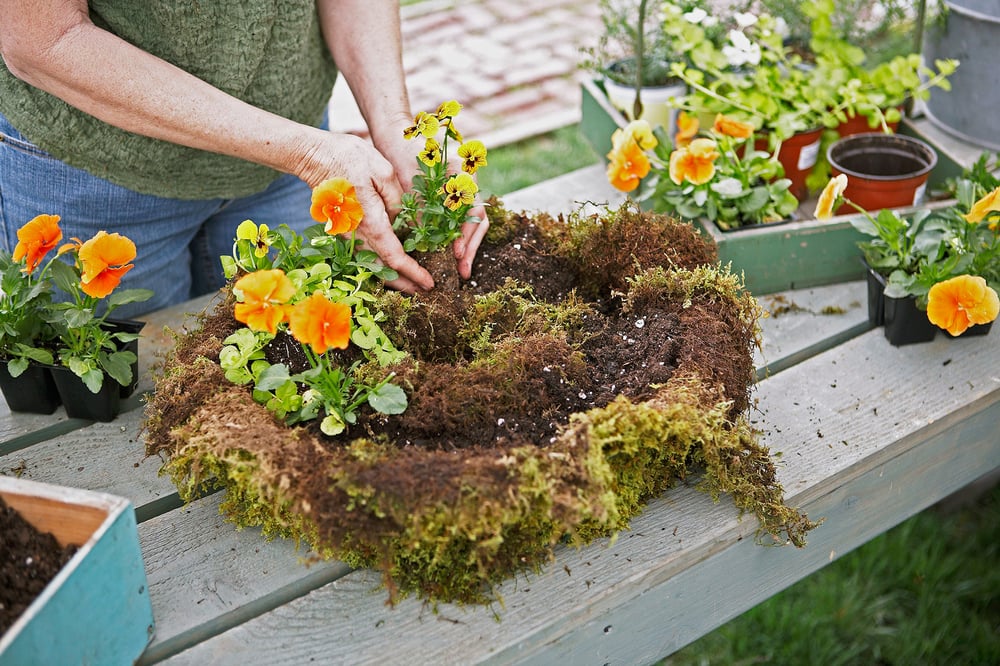 Our Events
Join us for enjoyable & interactive workshops for all ages! Workshops are a la carte and can be personalized to you. Perfect for the whole family!
Any questions, call 908-750-4567!
Up Next!
Living Pansy Wreath Workshop
Welcome the warm weather with us as you create your very own living wreath with cheerful pansies and violas! The workshop fee of $34 includes the wreath frame, soil, beautiful handmade bow, one flat of pretty pansies, and the hands on guidance needed to create your living wreath.
Registration is required. Call 908-750-4567 to reserve your spot today!
All 2021 Events
Living Wreath Workshop - March 19 & 20
Living Easter Basket Workshop - April 2 & 3
Culinary Herb Workshop - June 11 & 12
Autumn Planter Workshop - September 10 & 11
Pumpkin Glitter Weekend - October 8 & 9
Merry Green Up Weekend - December 3 & 4
Flowerland Under the Lights - December 10
Christmas Open House - December 10 & 11